UKGE 2019: What a Fantastic Weekend!
Those who managed to stop by the Wayland Games booth at UK Games Expo enjoyed discounts on Games Workshop, Malifaux, Infinity and more. Not to mention exclusive access to special Harry Potter, Malifaux and Batman miniatures, as well as a host of game demos to participate in too!
We also partnered with Knight Models and created a fantastic photo competition in anticipation for the release of the new Grindelwald miniatures - which are available now, by the way.
What was the prize for winning our fantastic photo competition? Well, an exclusive Lord Voldemort miniature for the Harry Potter Miniatures Game - courtesy of Knight Models - and a £50 voucher to spend at waylandgames.co.uk!
The only requirement for the chance to win was to have a photo taken with Newt and Tina, at our booth, and share it with us online using the hashtag #knightmodelscomingsoon.
Simple right?
Let's take a look at the entries!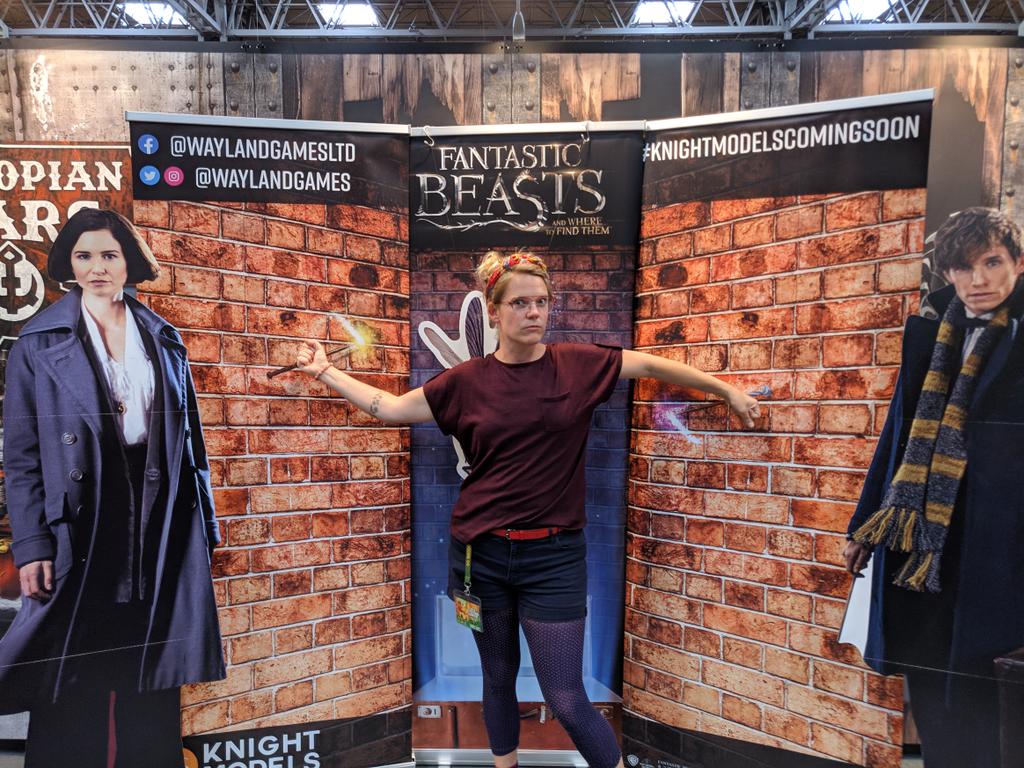 Now, drum roll, please…
The winner of our UKGE 2019 photo competition was…
James Dodd!
Congratulations James, and thank you to everyone who took part!
For those who missed the event and our initial announcement, you can still take a look at what we had at our booth - we hope you make it next year.
How popular was UKGE 2019? You can check out their Fun with Facts blog to see how well this year compared to last.