Tips and Tricks: Paint Your Star Wars Legion Miniatures!
Now I must admit, for a painting novice such as myself, the daunting task of painting Star Wars: Legion miniatures had me feeling a little blue for a while. Being a big player of Star Wars: X-Wing Miniatures Game, I felt comfortable with pre-painted miniatures and was unsure if I would be up for the task of making my own miniatures look AT LEAST halfway decent.
And that's when I took a deep breath and jumped straight into the beautiful and vast internet.
There is so much out there to help a gal out! I decided to take the plunge and get Star Wars Legion for myself. Even if it took a while to feel confident enough to get them painted, I was happy that I could at least look to the outside world for inspiration while I slowly built up the courage.
I wanted to share with you some of the great places to disappear off to when you're looking for inspiration for your own painting, as well as when you just want to look at some rather fabulous paint jobs.
The first, general, place to start looking is on Fantasy Flight Games' very own 'Get Started' painting blog. I know, I know, that seasoned miniature painters won't necessarily need this information BUT those coming from more of a board game background (like me) find information about assembly, priming, base coats etc rather helpful.
The next place I started to look was the Fantasy Flight Games forum - what a treasure trove that is! Filled to the brim with painters, with skills from novice to pro, sharing their images, tutorials and lending support when needed. This hub truly is a great place to get involved with discussions and get feedback from the SWL community at large. I'd highly recommend taking a look if you haven't already.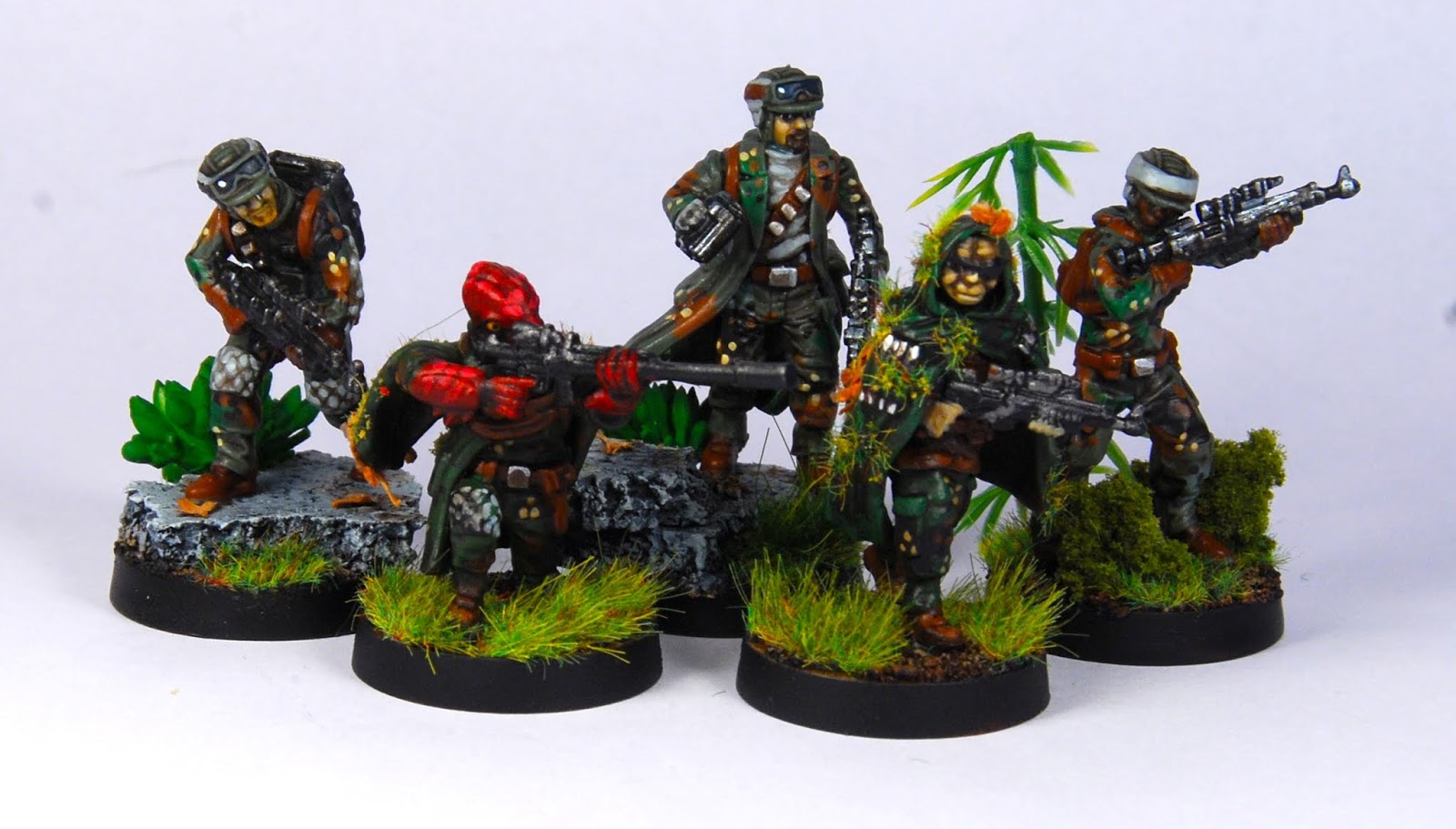 The amount of conversions over on the forum should be interesting to many of you. Themodalnodes is a particularly interesting forum member to take a look at, The Modal Nodes Conversion Cantina has images that show step-by-step conversion processes which are worth a quick browse in the least.
If you're more into video, Beasts of War have some very helpful Painting VLOG's which can be found here.
Even though this is scenery based, I would also recommend looking at her tutorial on DIY Terrain blog, just because… why not?
There're are so many painters of varied skill showing off their work and it's so helpful to see. I hope this quick blog has inspired you to start painting your own miniatures.
Let's get these painted!
Interested in Stars Wars: Legion? We highly recommend the Star Wars: Legion Core Set as it's great for players looking to get started. The core set includes everything you need to begin your battles, such as scenarios, cards, and, of course, miniatures!